Located in the heart of Medora
Nestled beneath a 100-year-old cottonwood tree that measures 17 feet around is the Wooly boys Inn. Located in the heart of Medora, the Wooly Boys Inn feels right at home in the town's historic setting.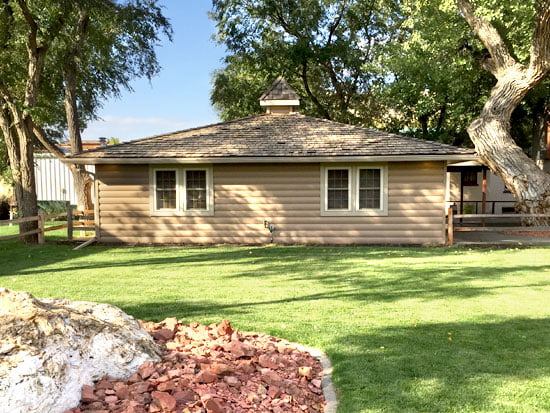 The Wooly Boys Inn is a symbol of the Rough Rider spirit that Medora is famous for. Named after the contemporary adventure film that is also set in Medora, Wooly Boys, this inn is the perfect stop for visitors looking for an authentic Medora experience.
The Wooly Boys Inn consists of two suites: Stoney's Stall and Shuck's Shack. Each suite's interior features rustic, western design aesthetics, with décor inspired by the Wooly Boys film. Both suites are locally recognized as providing a positive and comfortable guest experience.
Done up in Western décor, each suite features a private bedroom, fireplace, kitchenette and smart TV.
Located in the heart of Medora, you'll be close to dining, shops and all that this historic town has to offer.
Settle in and get ready to discover North Dakota. Let Wooly Boys Inn be your base camp for adventure!